Life is an evolution of growth & healing
People have always said I'm lucky.
I felt lucky and I made my own luck.
I travelled across three continents, had wonderful experiences, landed great jobs, had good friends and  raised my beautiful daughter by myself.
I always took brave steps and never let anyone tell me I couldn't. I believed I could.
I left my high performance corporate role when my daughter was just 3. I was earning high but it came at a cost.
A tragic and sudden family loss reminded me how short life really is.
I wanted to be present for my daughter as she grew up. To nurture and raise her myself and not be absent for those special early years.
I had my work carved out as a single Mum. but for me it was about freedom so I went for it.
I started my own publishing business and launched  Community Life Magazine.
I gathered all my skills, experience and training in advertising, sales and marketing. I was a good writer and had worked freelance so I brought all my strengths into one place.
It was a success and led me to win an FSB Award for Innovation and then to be awarded the title of as Bedfordshire BusinessWoman of the Year.
The magazine focused on community, charity and groups and ir reached far. Even to The Queen's list and I was lucky enough to be invited to one of the infamous Royal Garden Parties.
I was also commissioned to produce a Special Edition Royal Charity magazine.
A new business partnership saw launch of a new magazine and special edition publications and local guides.
I loved what I did, but I knew I wanted more personal growth and to move into a space where I could mentor and support others to succeed and reach their goals and dreams. 
Time for a new path. 
I sold my shares of the publishing business and trained to become a Coach and NLP Practitioner. I had a background as a holistic therapist with counselling too, but diving deep into coaching and  NLP led me to a deep and life-changing self-exploration.
The power of coaching and NLP invited me to see everything in my life a new light.
Values work was transformational  and this exploration gave me clarity and opportunity for personal development.
I realised my life wasn't truly aligned with my values and I started to notice the patterns and beliefs that had run through my life, formed from past experiences.
This was the beginning of the inner work that unlocked me and gave me the ultimate freedom. 
The past will knock on your door
 when it's time to heal, transcend & transform.
People often wonder how does anything from the past affect the present?
But it isn't the past when impacts from past experiences present every day in the form of thoughts, feelings, beliefs and behaviours. 
Time really doesn't heal all wounds, but it does matter what your timeline holds.  
Truth was, I thought I had overcome my past adverse experiences. I couldn't see the impacts, even though I had experienced some very difficult times personally that stacked and cumlinated in a major clinical depression with severe anxiety that led to feeling suicidal at the tender age of 22. 
Until I began to trace my steps, connect the dots and dive deeper, all these things just blurred into 'my life'. it became clear that there was a lot that needed attention. 
I wanted a lot more in my business and life, but I couldn't understand why it hadn't all materialised yet, why things had been tough personally and why I felt this strange resistance around me.
It felt like, although I was achieving success, it was taking a lot of me to maintain it.
I started to burnout, ended up in hospital and had to leave a job due to the stress of it all. 
Of course, as someone who has been in top gear, full throttle and survival mode their whole life, I didn't even recognise this for what it was at first.
I came through, but it became clear that this wasn't the way to true success and happiness. Something was in my way. 
I needed to heal and transform the past.
I looked at my life to date and asked myself the question:
How did I get here?
What was on my timeline? What had I experienced and how had that impacted me and my decisions? What did I believe about myself, others and the world?
Taking full responsibility allowed me to get a fresh perspective about my choices and my needs.
I got to a place where I was unhappy in a relationship and had lost my power to make healthy decisons. I had gone against my own values and tolerated so much that I wasn't sure who I was anymore.
Found myself in a place where I didn't have the self-love or compassion. I wasn't valuing myself.
It made no sense at this point as I had always been confident, smart and successful and it was this question that led me to reaslisations, answers, and to discover who I truly was beyond meeting the needs of others over the years.
I realised I had abandoned myself somewhere along the way.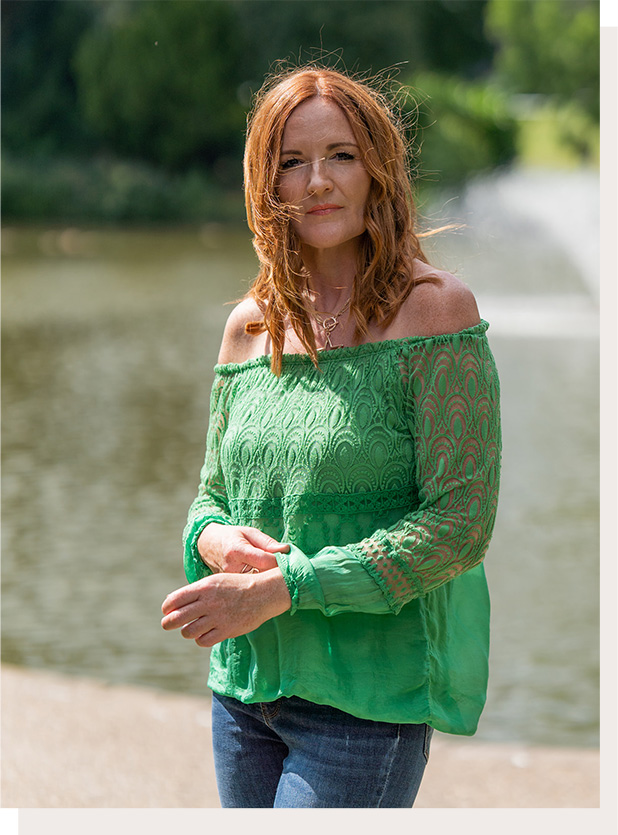 I looked back to gain insights and to unravel some of the past to make sense of it.
I examined my story and my beliefs. I started to realise that my childhood had a major impact on me.
I grew up with just my Mum. Family were not local, support was sparse and Mum worked two jobs. There was no money to spare, but it was full of the things I loved; reading, singing, laughter, drawing -and I loved school. I had won a scholarship to a girls' school aged 11 and it was the best thing ever for me. It provided me with a safety I didn't appreciate until all these years later.
My Dad wasn't there when I was growing up, but not by choice. He didn't know I existed until I was 33 years old... and I hadn't known who he was.
All due to a lost letter and the choices of others.
I flew to Sydney to meet him for the first time in 2006. We spent four incredible months together and it was a lot to discover I was one of 11 siblings!
I was amazing and so connective, but not having him all those years left a big wound that I didn't know how to heal.
There were other wounds too, that I had buried.
Harm that was done to me by the hands of another who presented as a father figure. This harm silenced me for 40 years.
When you're a child you create many coping strategies. You don't have the power or the voice to speak for yourself and to stand up when things aren't right.
But I knew I was being called to to heal the past, find my voice and find my freedom.
It was time to go deeper...
I had already overcome a lot that happened in my past. I had  experienced trauma and had built huge resilience skills in my life as a result. I was what you would call high functioning and used my brain and cognitive skills to cope. I knew that I had come a long way, but as my skills developed and my knowledge of myself deepened, I started to realised the impacts of the experiences.
I knew the trauma was lodged within my unconcious and I also knew I now had powerful tools and strategies to start healing on both a conscious and unconscious level.
Empowering myself
I started to really apply these tools - of choice, of freedom, of self-healing. I started to rewrite narratives from my stories, shift old beliefs and let the old identities go.
I was able to embody my true values, set healthy boundaries and learn the value of true self-compassion and self-love.
It was tough and very isolating as I peeled the layers back, so I invested in counselling, coaching and therapy as I walked this path so that I had and set a strong set of supports around me.
I started to see the impacts over my lifetime, began to take control and transcend the past. The inner work helped me to accept what I couldn't change and make new choices to empower myself and find inner peace in the present.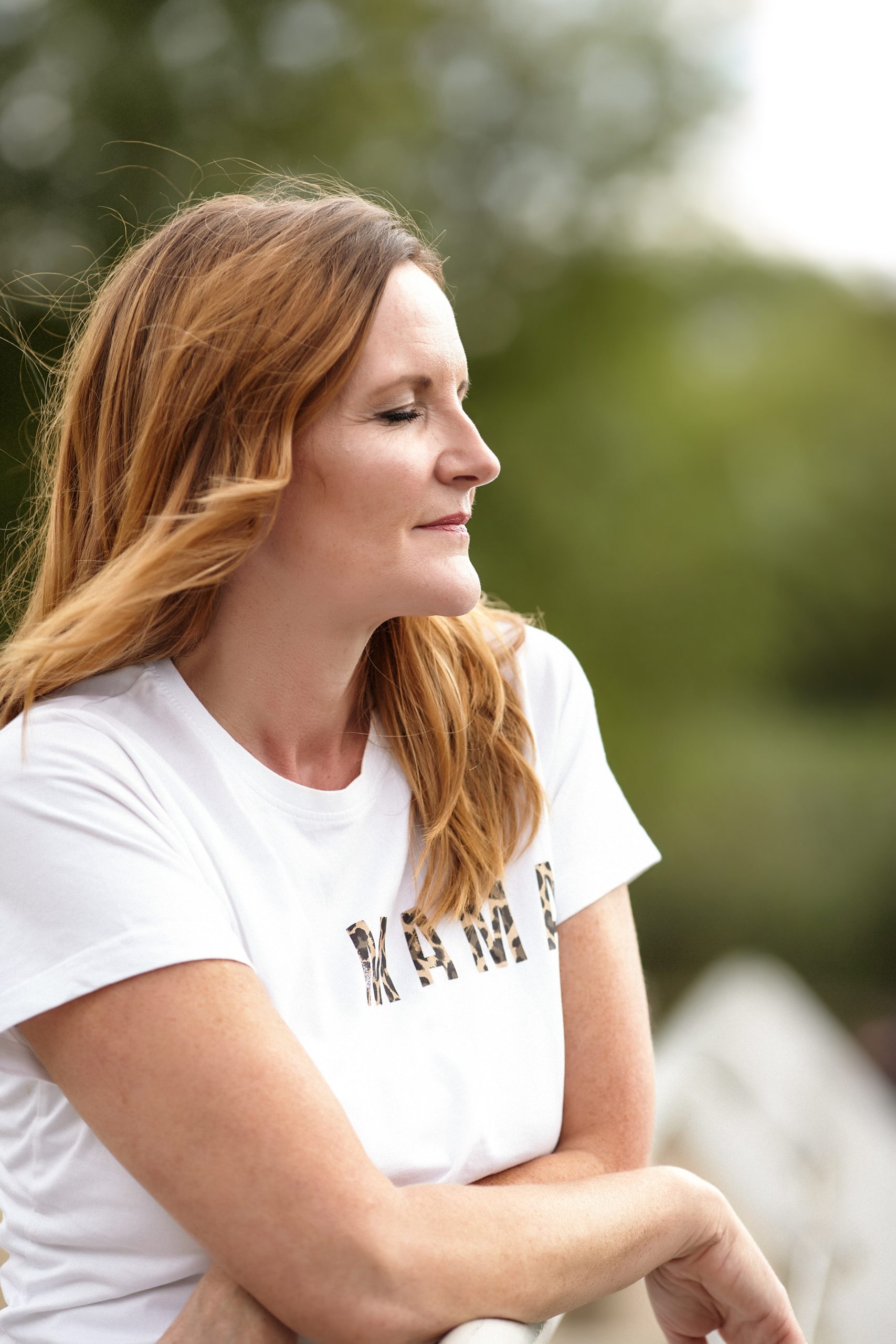 Our past shapes our future
How does what you went through or suffered in your past impact your business, career or relationships today?
Everything you do is a reflection of you, your values, beliefs, feelings and behaviours. if you don't like how things are, it's possible to evaluate it all and rewrite the beliefs, process the emotions so that you think and feel differently - and make different choices about what you do.
Your BUSINESS doesn't operate itself and so everything in the business reflects who you are, your beliefs, your values, your communcations, your realating style, your personality, your dreams - and it also runs on your inner beliefs and this can cause limits. This can make things feel impossible as deep down, you don't believe you can have them or are worthy of success. It can sabotage and wreak havoc and you don't understand because you want to do well, right? So how come you keep sabotaging?
In your CAREER, you show up in many ways and there are different parts of you at play at different time. When the child part or psyche is upset by others, this can shows up as a trigger and cause reactions and behaviours which causes difficulty.  Conflict and communication can be challenging, you may struggle to take feedback or any critisicm, be easily upset, react badly, make assumptions about others and what they think of you. You may feel rejected, not being good enough and the list goes on. When this shows up in the workplace you may think it's everyone else, but it's a good thing to ask 'What's my part?'
In your personal RELATIONSHIPS, you can carry the childhood wounds and unwittingly re-enact a lot of your past experiences by opting for partners who are often not suitable or have red flags early on that you are blind to.
This is because a part of you that has been unseen and heard (inner child) has a deep need to be loved and to have their unmet needs met.
This means you easily and frequently attach in unhealthy ways to partners who are not suitable, emotionally unavailable and you may tolerate the same-but-different poor treatments from the past. The unconscious is driving everything and often is at odds with your conscious intentions.
So the programming will continue to run on repeat in different ways and show up in any and all areas of life.
Conflict is often common; internally and externally, emotions are unpredictable with reactions and behaviours to match. Things are challenging and you wonder why...
The concept of your inner child can  be thought of as a part of your subconscious. Inner child work or parts work is a big part of healing and NLP is transformative for this as requires no context or story details.
You can simply work with the emotions and metaphors.
Silent Counselling is a complement to NLP and coaching for emotional healing - a gentle but powerful method that works with the emotions and the meridians in the body. Through a touch and breathe method, this brings freedom from negative and stuck emotions in the body without needing to talk, retell any difficult story or content.
Empowering the next generation
The courage to use your voice, break patterns and cycles and find your voice will empower your as a woman, entrepreneur, partner, colleague - and parent. This is what heals not only you, but your children and ends those painful generational cycles that run on repeat. As a parent, your healing and growth is the best thing you can ever do as then you show up in a way that models the behaviour they will copy and learn from.
This is healing, this is impact and this is transformational growth.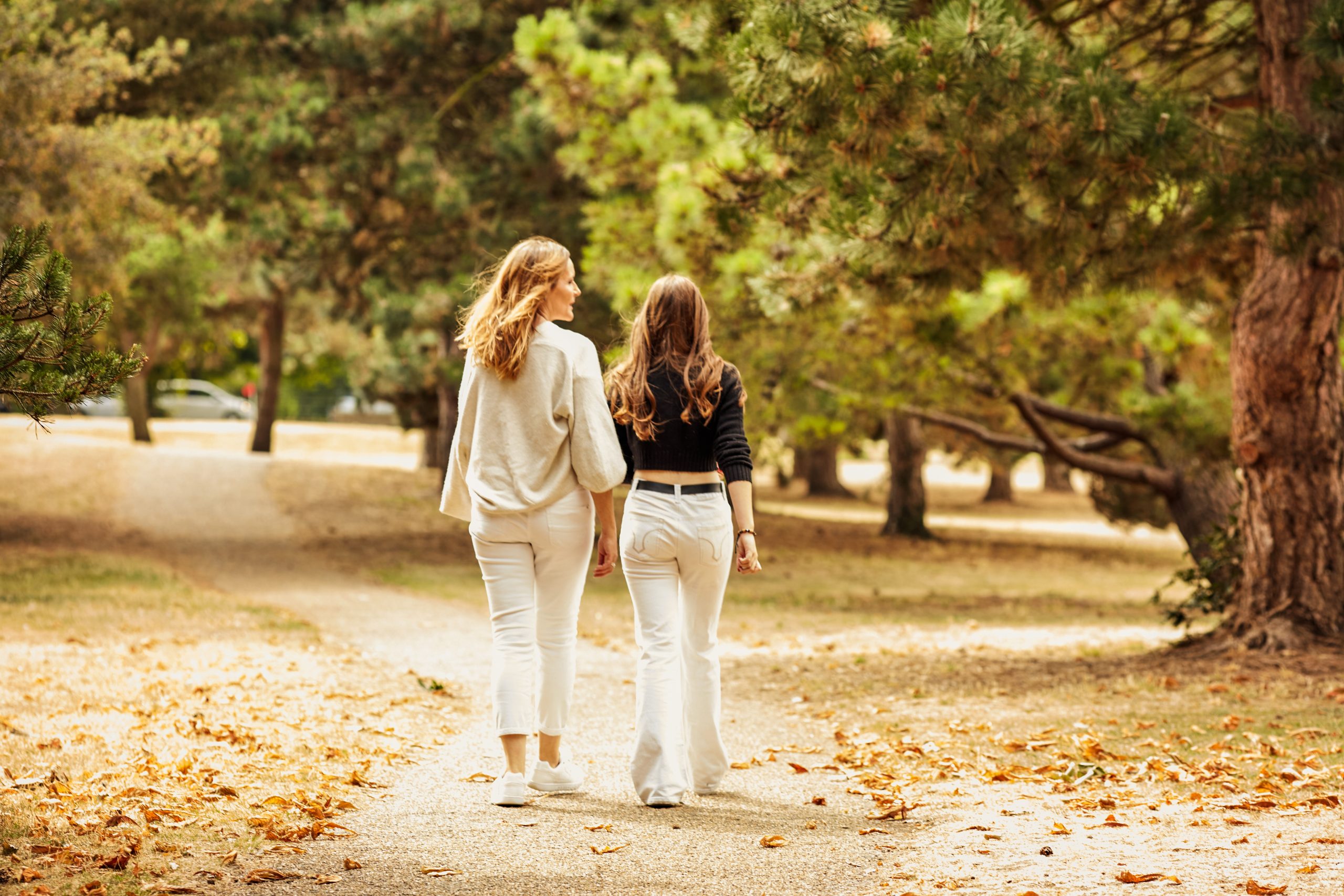 As a Transformational Coach, Master NLP Practitioner and Trainer I help you to identify the patterns, connect the dots and bring clarity, solutions and safe space for you to explore and evolve in.  I'm an advocate for Mental Health, I'm passionate about advocacy for survivors and I volunteer for the NSPCC to deliver their SpeakOut StaySafe Campaigns to schools for children.
Find your voice and visibility
As I speak out and use my voice more, it's not only empowering, it's freedom for me and enables me to help and inspire others who may still feel locked in silence in any way and missing out on finding their true potential and purpose. I help you to unlock alll that and really know who are you and how to overcome the past to map out and live a happy, successful life and business.
"When life pushes you to the limits, you still have the power of choice. Choose to turn it around."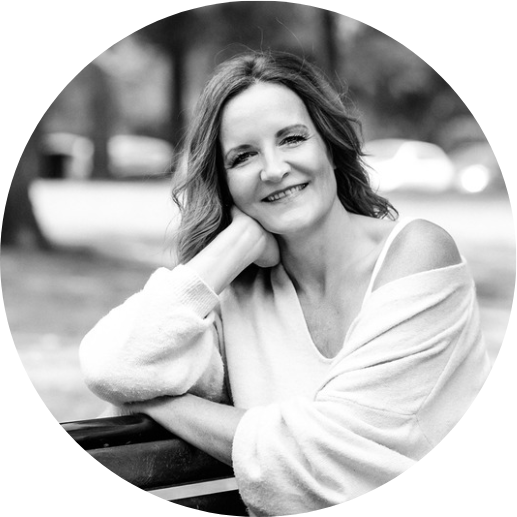 Recognising your power and choice gives you the chance to change your life: and sometimes it takes someone else to walk with you to shine a light on these and show you what power you truly have within.  The courage to face any difficulty in life will sit right alongside fear. You are not your past and you can choose your future.
Start with your Values and discover your true self
I'm owner of a rewarding coaching business, helping women to  become visible and successful in their business  and empowered in their mindset and lives.
I'm a certified NLP Traimer and teach others to learn the power of NLP.
My holistic approach addresses every element of a womans life and takes into consideration all influences, impacts and demands so I can tailor a bespoke journey for them. A journey that embraces healing, transformation and growth inside and out.
As founder of COACH Magazine, COACH Podcast and COACH CONNECT Network, I champion professional coaching, ethics and support standards in the industry. 
I often meet women for the part of their journey which is often the toughest; the place where you feel confronted, confused and are often at a crisis point where something has to give - or already has.
At this point, you need support, guidance and high quality coaching to help you transition out of the difficult places and successfully into the next stage where you can really own your true identity.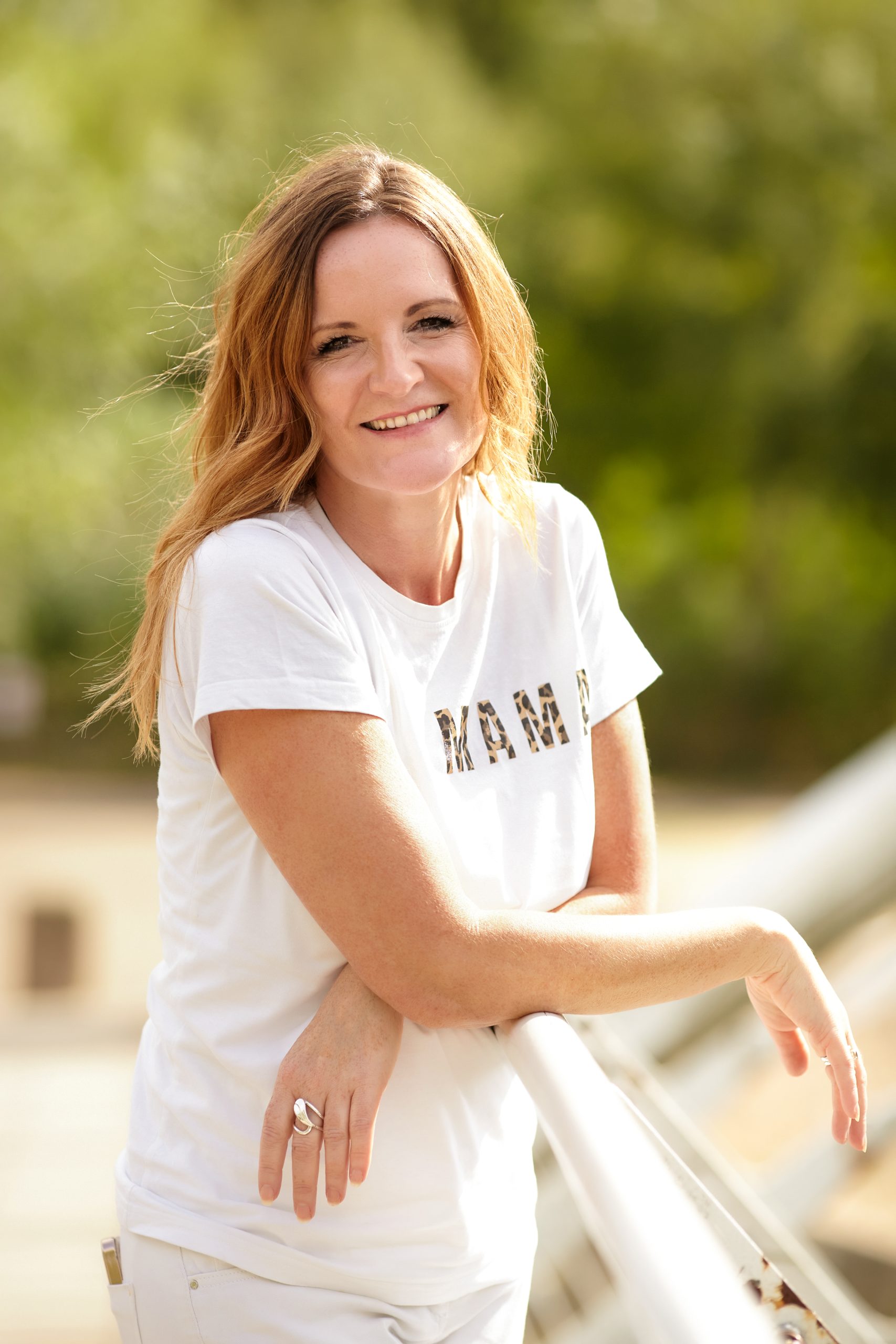 If you've read this far, you have resonated in some way.
Perhaps we some lived experience or you at resonating because you want to show up and speak out in a new way, be a new version of you and shed the past.
You want to make new choices, make powerful decisions and become all you dreamed of being.
Don't stand at your crossroads wondering what to do.. being between what feels safe and comfortable and what you really want is no longer an option for you. 
You're ready for real growth.
.