Personal Mastery for Business Success
It's easy to think you should really have it all together, especially as a coach.
After all, you're helping others and so you really shouldn't have all that 'stuff' going on yourself should you?
Thing is, it's not the stuff you have, it's how aware you are of it, the responsibiity you take for it and how you deal with it.
You're a woman and a human and of course you have 'stuff'.
You have relationships, families, partners, children, friends, your mental health & wellbeing, emotions and often some past pains that can be a little heavy.
You have many roles to fill - and also you have your business and your goals, aspirations and dreams...
Life brings a helluva lot to deal with as a woman, and so in seeking business mastery, it's the personal mastery you need too.
"Personal Mastery is the process of living and working purposefully towards a vision, in alignment with your values and existing in a state of constant learning about oneself and the reality in which one exists"
There is no split between professional and personal these days. You are your business and it will always become the truest reflection of you so if you don't like how things are looking or feeling for you, it's time to unlock your authentic success through radical responsibility, self-leadership and a big dose of compassion.
The inner narrative you run and the way you think and feel is what you base your decisions on and what inspires you to take action.
When you have an unhelpful or old narrative or belief running, it's the equivalent of an old programme that slows down your laptop in the background and causes it to crash, but you don't know to how to find it or fix it.
Limiting beliefs are just thoughts you keep thinking
When you start your own business, scale up, desire more or do something new in life, then this is the time for changing the old programmes and paying attention to your emotions.
Personal mastery and self-leadership allows you to clear the way for everything you say you want that just hasn't manifested yet. 
When you clear the way for your success, you become limitless & truly free
Whatever stage you're at, the key to your empowered freedom and business success is in how you think, what you believe and how you feel.
You see others racing ahead, maybe with less skills than you, perhaps less experience or training or even results - so frustrating right?
 What's the difference?
It's in what they believe, how they feel and what they do as a result of that powerful combination.
They have a different set of experiences, filters and thay have self-belief and a clear vision.
So what needs attention in your world?
What's your core programming that can't be fixed with logic and strategy?
What really goes on in your mind that if it didn't think that way or feel those limits, you would do so much more in your business?
Book a free Personal Mastery call
You are not alone!
Join the collective that is  COACH COMMUNITY  -  my FREE Facebook group for professional coaches, consultants, therapists and mentors to connect and thrive.
Want to make more real connections, find support and collaboration?
JOIN COACH CONNECT 
Monthly Networking for the coaching industry
Your first meeting is FREE.
Find out more here!
Lean into the true you and lead her to success.
So don't think that you have to have it all sorted. In fact, the more growth you seek, the more this work is fundemantal to your success.
Rather than focus on what you don't yet have, focus on YOU and lean into unlocking your true untethered self who knows exactly what she is capable of.
Your future self will thank you for this.
This inner mastery work will be the biggest game-changer you've ever had.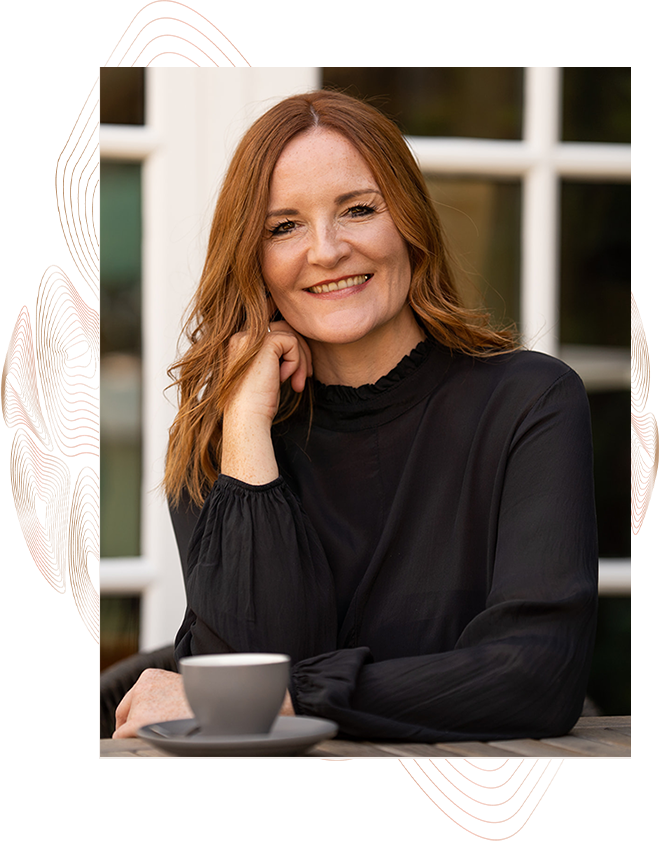 Transformational Mindset & Self- Mastery Coach, NLP Master Practitioner, Silent Counsellor, MHFA(England).
Founder of COACH Magazine, Podcast & COACH CONNECT Networking Membership.
I help talented and experienced women like you to become all you are destined to be.
I'll dive deep with you in a safe space to find and clear the core limiting beliefs. I'll offer you personalised and tailored guidance and support through a holistic coaching and NLP focused approach.
My skill is in helping you to communicate with yourself, to understand yourself and the unhelpful patterns that can sabotage you and to identify and overcome any shadows of the past that dull your light.
I already believe in you and know there's nothing you can't achieve, so if you're stuck or frustrated and not getting the results you want right now or know you have deeper work to do, I would love to talk with you about how I can help you.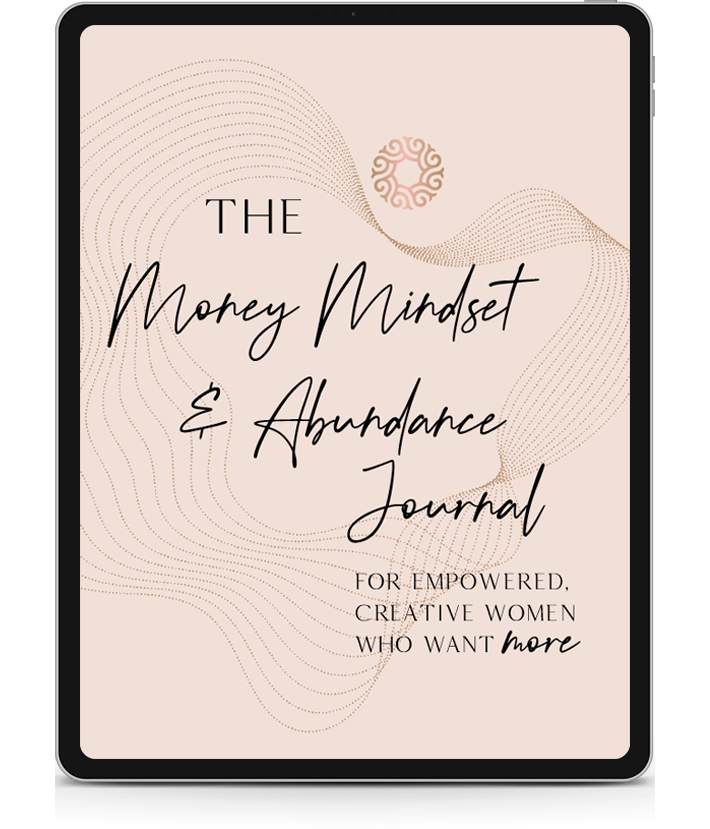 Download your FREE 50 page Abundance Mindset Power Journal!
Guided prompts to help you identify your current money blocks & beliefs, change your relationship with money & upgrade your money mindset for success.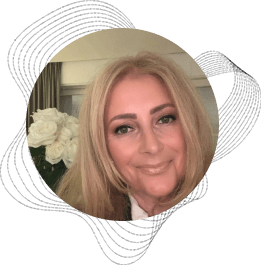 I wonder about the veracity behind some transformations that people share from coaching so I wonder if people will believe this one because the shift for me working with Teresa has been unfathomable!  When we first began our journey in 2021, I knew I needed guidance and support however I had no idea where that path would take me. I felt stuck in treacle, not really moving my business forward in any significant, exciting or enjoyable way. I found it a labour not a love and everything I tried seemed to feel tough, like I was pushing through obstacle after obstacle. I knew I wanted to step up and with Teresa's expert guidance, support and gentle challenge we built a strong, trusting relationship where she invited me to explore my resistance, my blocks, my imposter syndrome, my unhelpful patterns of behaviour. We worked through some very uncomfortable situations that I would never have been open to address in the past and he shift for me has been remarkable. I have renewed interest, excitement, passion, energy and drive to take my business to the next level. I cannot recommend her highly enough! Thank you Teresa for everything!
Nicole Posner
Communication & Conflict Coach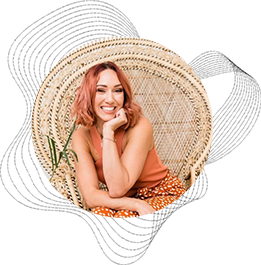 When Teresa started talking about money mindset and limiting beliefs, my ears pricked up. Then she mentioned energy and THEN she talked about combining that with sales strategy and that was it - I was IN. Sales used to make me feel physically sick and cause me such anxiety but, right after her programme, I closed a £7k sale and won a perfect client with such ease I couldn't believe it. Teresa is so unique in what she does - I haven't seen another coach with a skills combination like this.
Danielle Garber
Brand Expert & Consultant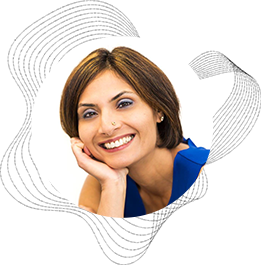 I've had an incredible coaching journey with Teresa and am still on it. I'm more in control, have completely transformed my mindset and have achieved every goal I set out so far! My business now is thriving and highly profitable from a standing start. Teresa is definitely a woman of many talents and what makes her unique is her undivided attention and highly intuitive approach. She's helped me transform my mindset, believe in myself, reach my financial goals and overcome deep blocks by focusing on reducing my triggers, changing patterns and rewriting limiting beliefs. I've overcome my business and personal blocks and she wholeheartedly supports me in every way.The energy work she has guided me through has also made an immense difference. Her coaching, support and accountability has helped me to achieve so much that I would never have been able to do alone. I would recommend her to anyone who wants deep change and growth for their business and life.
 Dr. Rachna Sharma
Aesthetics Consultant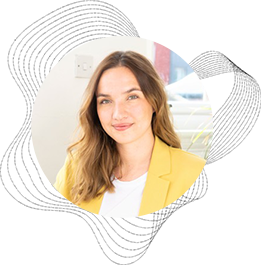 Teresa is a fantastic and life-changing coach. Not only has she helped me launch my online business, she has also given me a vast range of tools and knowledge to develop myself personally. Teresa is kind and approachable, but also knows when to challenge you. Our sessions have been absolutely packed with value from nailing the offering, to sales (pricing & strategy), niche audience, email marketing and funnels and confidence and inner-critic... She has been a fantastic cheerleader for me, and I will always value Teresa's positive influence in my life and business. I would definitely recommend reaching out to Teresa. If you have a vision, she can really support you in making that a reality. I worked with her on a 1:2:1 basis but also know that she puts the same dedication into her group programmes.
Loren Webb
Founder of Yellow Eve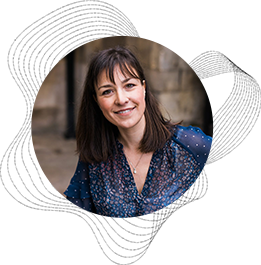 Working with Teresa was the kickstart I needed! She has pushed me and encouraged me to properly assess the directions I go in, asking pertinent questions that got me taking more decisive action. Having her as a coach and mentor has at times taken me out of my comfort zone but her advice and ideas always comes from a deeply supportive place. She has been great to work with and very adaptable to my needs as a client. If you feel you're stagnating or just want to accelerate your progress, give Teresa a call!
Louise Goss
Founder of Homeworker Magazine
Personal Mastery for Business Success
Root out the beliefs and patterns that are sabotaging you.
Change them.
Think differently, feel differently.
Take new, aligned action.