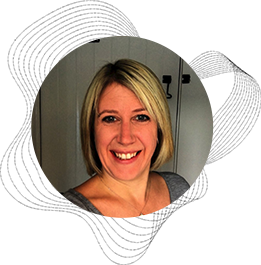 I fell in love with Teresa and her style in both as a coach and as a trainer and she helped me to achieve key business and sales results in my first launch. I gained more skills in sales and communication and I am now seeing and understanding the sales process so differently. My mindset has shifted and I feel empowered in my business and life! Highly recommend!
Francesca Desquesnes
VA and Consultant
I wanted the confidence to reach out and to sell to my ideal client but felt that they were 'untouchable' to me.
The Sales Accelerator programme encouraged me to start expressing my own thoughts and feelings and values, rather than what coaches had told me I 'should' talk about in the past which means I have been able to really connect with them easily now!
Carrie Griffiths
Vocal Coach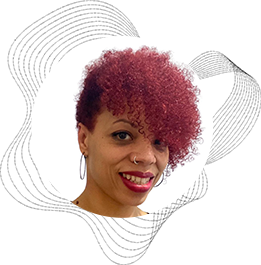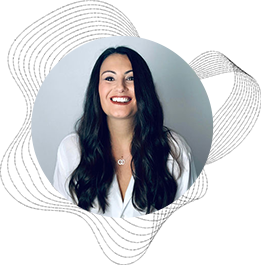 There's a little bit of me that felt I was taking a little leap of faith which came from a previous experience of investing money in programmes that weren't as good.
As soon as I'd paid for the course, the slight doubt was squashed by the massive value and personal attention I had from Teresa.
Knowing what I know now, this course was incredible value for money. I'm clear on exactly who I help and what I do. I've transformed my mindset and shifted blocks I didn't even know were there!
I've now invested further into 1-2-1 coaching with Teresa!
Go for it, you won't regret it!
Rachel Meadows
Confidence, Mindset & Vocal Coach & Trainer
This is an excellent, very well structured sales course but it is also  much more than that. It's an exploration of you as an individual on that journey. It allows you to take an ariel view of your beliefs around money, success, your strengths, weaknesses and what it is you are bringing to the coaching world. It helps you get all those things aligned so that your business is a success and then it layers on sales strategies after that. It also helps you with your personal life as these lessons are applicable to both. It's like going on a Camino with Teresa!  Lots of time for learning, sharing and self reflection, highly recommend this programme, I call her my 'expander!'
Louise Hyland
Self-Leadership Coach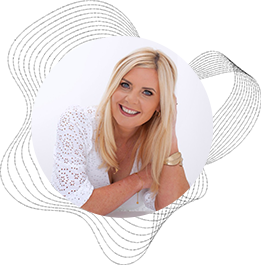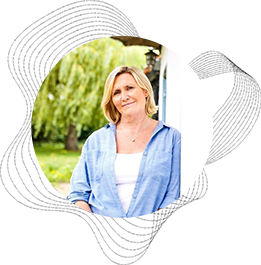 Teresa helped me bring my 14 years of work as a coach into a 6 month program I am now delivering to clients. I am much clearer about how I can help someone after difficult life experiences/ change recover and live fully again when they are ready.
She also got me confident in the sales process and I am even adapting my program to provide different audiences with what they need giving me a more solid income.
Julie New
Grief and Recovery Coach
I was part of Teresa's Accelerate your Business coaching programme and I got so much clarity about where to take my business. Teresa communicates her expertise and passion for business with ease and clearly has in-depth knowledge of her field of sales and communication.
As a trainer, she is very well organised and flexible to the needs of the group. She is thorough and provides personal support throughout, both during the sessions and in between, and I've appreciated greatly her quality feedback, support and clear advice on all aspects of getting my business up and running: from structuring offers and prices to using social media and developing a consistent marketing message.
I found it particularly interesting to learn about the "sales conversation". Not wanting to be pushy in selling was a bit of a block for me. Teresa reframed that and I'm now confident that I can have that sales conversation in a way that benefits me and my potential client: a conversation that is based on integrity.
What sets her course apart from a traditional "business skills" course is that she trains AND coaches. The additional coaching that she provides, with just the right balance of challenge and support, has really made the difference to me! I'm leaving the course with knowledge, but more importantly, the confidence to advance with my business in an online environment, a clear idea of where I'm going and what I need to do. Something I really wasn't sure I'd be able to do, especially in 8 weeks!
Thanks so much, Teresa!
Ann Collins
Leadership Coach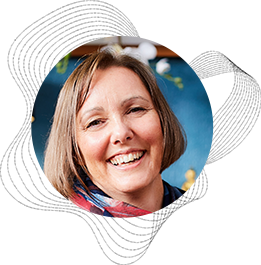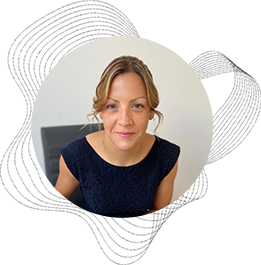 I first experienced Teresa's kind and curious nature when she featured my burnout article in edition two of COACH magazine. Her passion for coaching and coach training shone through. It was this passion that led me to work with Teresa as my business coach for 4 months. She has a unique mix of being NLP trained; and being experienced in sales and marketing - which gave a great mix of personal and professional development at a time when I really needed both. Burnout had knocked my confidence - Teresa helped me build it back up, learn new skills and be clear on where I wanted to take my business. She is kind hearted and generous, professional and knowledgable. I highly recommend Teresa!
Michelle Yeoman
Corporate Executive & Leadership Coach
I worked with Teresa for just over 3 months and have been delighted by the support, knowledge and value she has brought to my business. What stands out the most about Teresa is that she genuinely cares about your personal and business success - as well as working towards creating tangible results in the business, she also wants you to be happy with, and proud of what you are creating.
I highly recommend Teresa as a coach for anyone who is stuck in a strategic rut and is looking for a fresh perspective on how to grow your business.
Carly Ferguson
Interior Design Consultant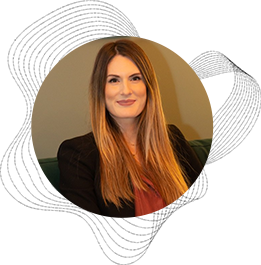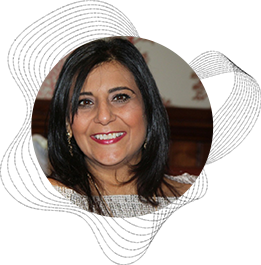 'Knowledgeable & efficient' ... 'fun & interesting' ... 'great content'
I  invited Teresa to work with my office staff as they were a new team coming together.  The areas I wanted to cover were communication ( with each other and clients), rapport building and teamwork.
Teresa was great at putting them at ease, she was able to build their trust in a short space of time so they were honest and open with her.  They found her NLP training and coaching beneficial as she was very knowledgeable and helped some of the newer team members look at things differently in a positive and progressive way. Teresa is able to tailor herself to her audience and keep them interested and motivated. My team have found their time with her invaluable and are very keen to work with her again.
Moona Karim
Home Instead
I've got this incredible business coach, Teresa.  She's smart but also funny. She has got me motivated and focused in just a few weeks. What I wanted was help with closing sales.  What I got was a whole lot more than I bargained for.  This lady is not for the faint hearted!  She's pushed me 'with love' out of my comfort zone and now I'm starting to see the benefits.  If you cannot see the wood for the trees, have a chat with Teresa. I'm glad I did.
Heather Irving
Sales & Marketing Manager, EllieVision Ltd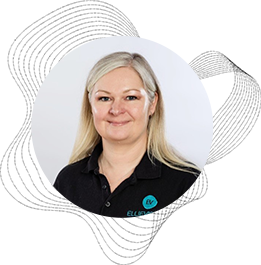 Teresa is a great coach. She will tell you the things that you don't always want to hear! But also will cheer you to do and be better. She has great experience and knowledge, taking you deep in overcome your struggles and blocks. She helped me to believe in myself and see my gaps so I could move closer to my goals.
Ellie Fernandez
High Performance Wellbeing Coach
The programme is a deeper and more holistic level than just 'business coaching'.  During the programme, I gained my first paying client who then went on to achieve her ultimate goal of getting her dream job in 6 weeks!! This totally catapulted my confidence levels and I wouldn't have closed this call as I did to serve my client before this!
Debbie Summerall
Career Empowerment Coach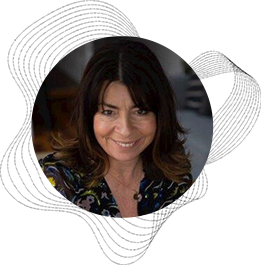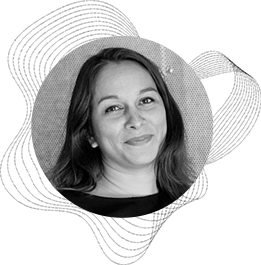 I would highly recommend this course for anyone looking to learn the skills to sell and grow their business. I loved the all-female vibe! The collaboration and support, the honest space for questions, the coaching and guidance. It's a lovely,  supportive and fun programme! The extra resources and Teresa's coaching and teaching are of the highest standard and I learnt so much about myself and where I want to take my business.
Carla Maroussass
Teresa has an incredible way of helping me to zoom out on my business and life and things became so clear and apparent that I hadn't seen before. She reads the unspoken things so well too. I examined myself and my business with a fresh perspective, allowing me to reframe and focus. I was able to make a very important decision which I had been procrastinating over which gave me immense clarity for my future. I developed new strategies with Teresa that I was stuck on by myself. She has an uncanny way of being very intuitive about things and that, coupled with her knowledge and experience, made her an excellent match as a coach for me.
Jane Wolkenstein
Yoga Teacher and founder of Wild Earth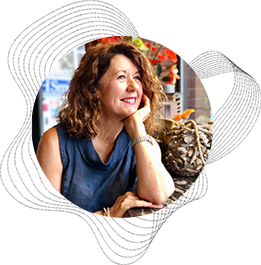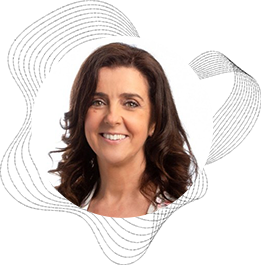 This programme delivered so much more than the "how to" of sales. Teresa dedicated herself to each participant helping them gain self awareness, knowledge and confidence which allowed them align their values with their service and their client.
Andrea O'Neil
Parent & Teenage Support Coach
If you're looking for a coach that blends real inner work with practical business skills, then Teresa is your lady. She really does know her stuff and you just know you'll get the guidance and advice you need to move your business forward. But most importantly (for me anyway)  she really cares about your success and growth. She'll hold your hand, keep you accountable and stand firmly in your  corner.
Emma Venables
Copywriter & Writing Mentor